The Art of Living Freely!
.
If you are unhappy with your current circumstances ~ move ~ you are not a tree.
.
.
The Art of Living Freely!
No matter where in the world you live, nor what you do for a living, this book will guide you to financial independence, while caring for the world around us. Charity begins at the cash register. It's about earning, caring, and sharing. Generating residual income for everyone concerned by following an easy, self-rewarding strategy. With every chapter offering a turnkey opportunity to make money, and help 45 initiatives in the process.
Guiding and empowering YOU to build a rewarding online business, chapter by chapter.
.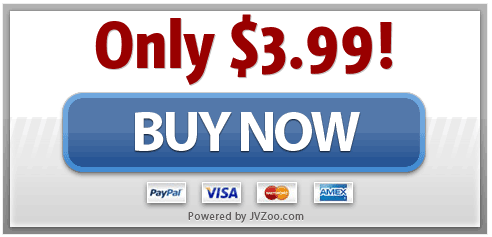 .
This guide is for everyone…
.
Scholars & Students
Pocket money and side income!
.
Employment Seekers
Why not start your own business?
.
Employed But Always Broke
A second income to last the month!
.
Single & Stay-At-Home Parents
Easily generate income from home!
.
Struggling Business Owners
Create additional income streams!
.
Administrators & Managers
Improve productivity and profits!
.
Retrenched & Retired Folks
Supplement savings and pensions!
.
Successful Super Affiliates
Build a residual revenue portfolio!
.
We are looking for proactive people, all over the world, who want to generate unlimited residual revenue for themselves, while at the same time helping others around them!
.
Greetings!
My mission is to help people from all walks of life, gain financial independence, while caring for the world around us. I'm going into my sixth decade and I've learned a great deal. A roller coaster ride of failure and success. Fortunately I was able to retire relatively young at the age of 49, mostly because I was blessed with good foresight. I built my first computer in 1977, and wrapped head around bits and bytes at a young age. When I first realized the potential of the Internet in 1981, the Information Highway was where I wanted to be. A global communication medium at your fingertips. Fascinating.
That instigated a strong desire to visit distant lands, and I started travelling the world in 1986, when the words Digital and Nomad where seldom used in the same sentence. Circumnavigating the globe twice, in 1989 I happened to be living and working in Geneva, near CERN, where the world wide web was conceived. This window into the Internet suited me just fine, and by 1995 we where deep diving into affiliate marketing, never to look back. Many years later, I am still convinced that it's the purest form of selling anything. Affiliate programs are practically everywhere, yet a mere mystery to many.
That's really the subject of this guide. Showing folks an ethical, effective way to make money online, and break away from the social norms of having a job. There are just two groups of people. Those who are financially independent, and the others who work their butts off, to make the former rich.
Ten years into retirement, three of which stuck in pandemic Europe, I put lockdown to good use and developed 45 cool initiatives. Reflecting my passions of productivity, travel, aviation, yachting, planet conservation, animal and human welfare. These niche membership sites are refreshingly devoid of spam, hype, MLM, donations, and ZERO advertising. Most important of all, a courteous environment, without the anonymous idiocy and impolite social aggression, sadly prevalent on the Internet today.
I am looking for sensible, sane and serious people to help me spread the word about our initiatives. A way for anyone to generate unlimited residual revenue, while at the same time helping the world around us. The best way to financial freedom, is doing what you love, and your money will flow fast, in the right direction. I watch in despair and amazement how so many people get conned with get-rich-quick schemes, throw their hopes into the crypto craze and NFT madness. Total desperation.
If you resonate with this, and still reading here, then chances are your attention span goes beyond the length of a TikTok video. A reality check that your Instagram posts are not making the influencer grade of $1000 per sponsored post. If you want to learn how to earn, and go to bed at night knowing your time and effort have been well spent, then I am prepared to work with you. Zero technical skills required, nothing to stock nor sell, and you don't have to persuade your family and friends to attend  a MLM hype session in a hotel seminar room. If you can follow instructions on a checklist, point and click, you are good to go. We've made everything suspiciously easy. We don't even have registration forms, and only use social login. No affiliate hoops to jump through. Simply login, click, share, earn.
All the initiatives are free to join, and I show how to MAKE money first, before you even consider becoming a member yourself. I DO NOT want anyone to use their own money, but rather their commissions earned. Every initiative is like your own business, and we help you grow it sensibly.
At this point you may be contemplating what this ebook is going to cost? Very little at just $3.99. Truth be told, the reason we put a price tag on it, is to pay my support staff, and of course the 50% commissions to our affiliates, in return for spreading the word. (You can also be an affiliate here.)
The purpose of the guide is not to make money, but to consolidate and explain the 45 initiatives in one easy-to-read publication. Every chapter explains the relevant initiative, with a QR code to scan, and a link to your personalized action list. There is NO cost to join the initiatives and you have seven days to complete the action list. During that time you will most likely start generating commissions. Of course, only continue with the initiatives that really interest you and work well. I stress that we DO NOT want you to spend any money, before you actually MAKE real money. Just like a business.
Please scroll down this page to get an idea of the initiatives, by reading the brief comments. Then consider parting with $3.99 today. The first day of the rest of your life. Don't be an unhappy tree.
No, you are not going to find any countdown timers here, to simulate scarcity and urgency. For a digital download, I consider that an insult to intelligence. Also, there are no exorbitant upsells and tempting "fantastic bonuses". No such thing. It's simple. If you choose to spend $3.99 on yourself, then go for it. If you find this is not for you, I will give your money back. I only want to work with positive, proactive people who want to change their own lives, and influence the lives of others.
Only continue here, if you share the same old-school values that I believe in. No SPAM, no HYPE, no Multi-Level Marketing. We never ask for donations, and there is NEVER any advertising on any of our websites. We ONLY do affiliate programs and pay-for-performance marketing. That has worked well for me since 1995, and still does today. I have NEVER paid for ANY advertising, ever. There are more effective, smarter ways to sell. I can show you how. Start by reading this ebook and taking action!
.

Herby Olschewski
.
This ebook will introduce you to the 45 initiatives that we put together, while the world was treading water, during the pandemic. They are all fully fledged membership websites we intend to grow into the millions. Each initiative covers a specific niche, and consists of a community, meetups, academy, directory, localized map, jobsboard, eventspace, and marketplace. The basic business model is generating residual revenue with affiliate programs and motivated affiliates.
.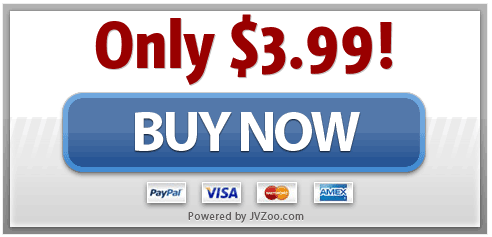 .
It's not possible to explain all the initiatives here. That is what the ebook "The Art of Living Freely" is for. However, here are a few examples to give you an idea of what the FORTY FIVE initiatives are all about.
Combining a pertinent philosophy of caring and sharing, with synergy and very strong community. We alter the course of humanity, and ultimately our destiny, by challenging the digital status quo.
When technology takes too much time, causing frustration and despair, ZaGenie is always there! Proposing proven products and services. Smart solutions to get organized, and be more productive.
In this maddening world, there are fewer places of tranquility. Leave the shore and live off the grid. Enjoy some floating luxury, on private yachts. Go anywhere. Experience the freedom of the seas.
In a world gone awry, and aerial transportation more difficult, private planes are the way to travel. Avoid the complications of airports. Set your own travel agenda. Enjoy the freedom of the skies.
Many are content with existing in just one place. Others are intrigued by what lies beyond the next horizon. Living on the edge, learning as they go. Relishing the ability to travel, live, work, anywhere.
Searching for employment is a mission. Making money while looking can be rewarding, using innovative ways to distribute your curriculum vitae. Boost your career, while helping others too.
Going to bed without food, is not on the menu. Waking up to no breakfast, is not palatable. Nobody should stomach hunger. Be part of a global initiative, to make sure everyone gets to eat, regularly.
We borrow the future from our children. Leaving them a lasting legacy is our joint responsibility. Secure their tomorrow, by mentoring younger generations, to adopt the ethics of ubuntu synergy.
Everything we need to survive, is all around us. From earth to sun, wind and water, renewable energy is there to harvest. All we need do, is learn how to harness the power of nature, ethically.
Seeds, soil, water and sunshine, are needed to make things grow. With thoughtful planting, sensible harvesting, we can live off the land. Giving vegetables, flowers and fruit, every garden is a blessing.
Forests are the lungs of the earth. The loss of trees should be a big concern. To breathe with ease, we need to plant more trees. Only harvesting wood when needed, and then replacing twice over.
Without bees there will be no trees, flowers nor food. Every nation needs pollination. No honey, no money. Let's be smart, and ensure we don't get stung. Help our busy friends stay alive, and thrive.
Anyone can help find forever homes much faster. Speed up the adoption process, by making it easy for prospective owners to rescue homeless pets. This is your chance to give them a second chance!
Mighty beasts of burden become powerless when abandoned. Homeless horses and desperate donkeys deserve better. With communal effort, these hoofed heroes can be afforded sanctuary.
Under the guise of conservation and education, zoos are filled with wild animals. Out of natural habitat, inadequate space, and often starved. Help stop the naivety, and end this cruel captivity.
Building a global portfolio of quality establishments for our discerning membership. Only the best. Homes away from home. Everything you would expect. The perfect stay. You may not want to leave.
Gathering a fleet of private yachts, based in discrete and interesting ports. Available to our membership, and free to our high achievers. Creating synergy, can lead to relaxing rewards.
Meeting virtually, or in person, we need to interact. Easily connecting 24/7 online, and attending selected local socials. Find and promote meetups, earning referral commissions in the process.
A global community of smart individuals who realize, "I am, because we are". Positive, proactive people, who care about others, and the world around us. We practise the art of living freely!
We are fostering a courteous community of proactive people who are mastering The Art of Living Freely. A special group of individuals who understand there is no Planet B. We have to take care of this one, and the inhabitants, many who are not as fortunate as we are. Helping those around us while generating residual revenue, for everyone concerned. There is no harm in hustling hard and no shame in being financially independent. Money makes the world go round. Poverty simply sucks!
The problem is not everyone knows how to get out of the financial trap. They are looking in all the wrong places. Let's face it, Facebook is f#&$ed, and now they want to virtualize it? Your voice is lost in LinkedIn. How much money do you make from scrolling through Instagram? Did big bank notes fall out of your phone while watching even more mindless TikTok videos? Staring at your stolen or empty crypto wallet? Wondering where to sell the cool NFT of a pixel owl you own? "To hoo! To hoo!"
---
Rhetorical questions indeed, but those are the options currently out there. Consider doing something refreshingly different. Get hold of this ebook and take 45 steps towards a better financial future. Master The Art of Living Freely!
.
"Shoot for the moon. If you miss, you will be among the stars anyway!"
"I look forward to working with you!"
Herby Olschewski
.
The cost of this

155-page

ebook is a one time fee of

$3.99

and comes with a 30-day money back guarantee. No questions asked. I only want to work with people who are determined to succeed.
You will immediately receive a digital download zip file containing

two

PDF files. The ebook in A4 and LETTER size. Please print sparingly! Anyway, the links in the PDF are clickable on your device.
The ebook has

45

chapters, each with QR code and direct link to

your personalized action list for that initiative

which keeps track of your progress. You can logout and login, your work is saved.
Simply login, trigger the 7-day trial (

ZERO COST

) and you will have full access to that initiative. There is

NO cost for the trials

. Only become a member there, once it works for you, and

you are generating commissions

. I want you to MAKE money with all this. Your success is OUR success!
In the PDF files, there is also a direct link to

The Art of Living Freely

Community. It's optional and costs a one-time fee of

£4.99 

Join a great group of proactive people who are ready to help you!
Included in the optional fee, is access to the Community, the

dynamic flip book, and

all future updates to the ebook.

The world is constantly changing, and so are our initiatives. Keep in step!
Don't be fooled by the low cost of

$3.99

for this ebook. That's about the cost of a bad hamburger, and they won't take it back. We would give this ebook away for free, but that's not practical, nor would you take it seriously. Take a chance on

$3.99

and back yourself for a change. Most people do not know what they don't know. Is that you?
.
The

REAL

value of this ebook is

PRICELESS

and that is what financial freedom should be worth to you. If you are unhappy with your current circumstances ~ move ~ you are not a tree!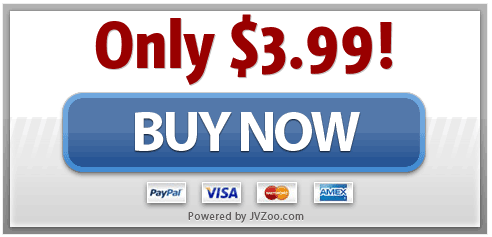 .
If you want more bang for your buck, see the Bundle below…
.
The Art of Living Freely!
Membership Bundle

for just $27
.
Access to The Art of Living Freely website!
Access to the Community Forums!
Access to the online Flip Book!
All future updates to the eBook!
One Month Membership of ALL the

45

related Initiatives!
.
That's a value of 45 x £20 =

£900

(Over USD

$1000

) for just

$27
.
.
"Better to light a candle for one lost dog than to curse the darkness, of man's indifference. Saving just one dog won't change the world, but it surely will change the world for that one dog." – Richard C. Call
.
.
DISCLAIMER
The information contained in this presentation and product is for education purposes only. This is information designed to help you understand the specific information covered. It is not an attempt to render tax, legal, or business advice. This is not a business opportunity. How you use the information is entirely up to you. While every effort has been made to accurately represent the information along with my opinions and insights, any claims made or examples given, although believed to be accurate, should not be relied on in any way in making a decision whether or not to purchase.
We have made absolutely every effort to accurately represent this product and it's potential. Despite this there is no guarantee that you will earn any money using the techniques and ideas in these materials. Examples in these materials are not to be interpreted as a promise or guarantee of earnings. Earning potential is entirely dependent on the person using our product, ideas and techniques. We do not purport this as a get rich quick scheme – the techniques are proven but their capacity to generate wealth is based purely on the determination, commitment and willingness of the individual concerned.
As with any business, your results may vary, and will be based on your individual capacity, business experience, expertise, and level of desire. There are no guarantees concerning the level of success you may experience. The testimonials if any and examples used are exceptional results, which do not apply to the average purchaser, and are not intended to represent or guarantee that anyone will achieve the same or similar results. Each individual's success depends on his or her background, dedication, desire and motivation.
There is no assurance that examples of past earnings can be duplicated in the future. We cannot guarantee your future results and/or success. There are some unknown risks in business and on the Internet that we cannot foresee which can reduce results. We are not responsible for your actions.
Materials in our product and our website may contain information that includes or is based upon forward-looking statements within the meaning of the securities litigation reform act of 1995. Forward-looking statements give our expectations or forecasts of future events. You can identify these statements by the fact that they do not relate strictly to historical or current facts. They use words such as 'anticipate', 'estimate', 'expect', 'project', 'intend', 'plan', 'believe' and other words and terms of similar meaning in connection with a description of potential earnings or financial performance.
The use of our information, products and services should be based on your own due diligence and you agree that our company is not liable for any success or failure of your business that is directly or indirectly related to the purchase and use of our information, products and services. As with any business endeavor, there is an inherent risk of loss of capital and there is no guarantee that you will earn any money. It's up to you to decide what level of risk is appropriate for you. If you cannot afford, or will not use, this product, do not buy it. Please read all agreements, notices and disclaimers before purchasing anything.