The Art of Living Freely!
"If you are unhappy with your current circumstances ~ move ~ you are not a tree."
No matter where in the world you live, nor what you do for a living, this system will guide you to financial independence, while caring for the world around us. Charity begins at the cash register. It's about earning, caring, and sharing. Generating residual income for everyone concerned by following easy, point-and-click action lists. Every chapter offers a turnkey opportunity to generate income for yourself, and help 45 initiatives prosper in the process. Implement this proven success strategy.
Guiding and empowering YOU to build a rewarding online business, chapter by chapter…
.
Anyone can master The Art of Living Freely…
.
Scholars & Students
Pocket money and side income!
.
Employment Seekers
Why not start your own business?
.
Employed But Always Broke
A second income to last the month!
.
Single & Stay-At-Home Parents
Easily generate income from home!
.
Struggling Business Owners
Create additional income streams!
.
Administrators & Managers
Improve productivity and profits!
.
Retrenched & Retired Folks
Supplement savings and pensions!
.
Successful Super Affiliates
Build a residual revenue portfolio!
.
.
We are looking for proactive people, all over the world, who want to generate unlimited residual revenue for themselves, while at the same time helping others around them!
.
Greetings from the author!
We all go through specific stages of our lives, or know someone who is currently there. Scholars who need pocket money, students paying off study loans. Employment seekers, those who do have a job, but not enough to pay the bills. Single parents working from home, and struggling business owners.
Many people work very hard, making others wealthy, and eventually retire. Hopefully before getting retrenched. Some of us realize that the word job stands for Just Over Broke, and figure out how to make money independently. Building a residual revenue portfolio that produces constant income.
My mission is to help people from all walks of life, gain financial independence, while caring for the world around us. I'm going into my sixth decade and certainly learned a great deal in all those years. This roller coaster ride of failure and success, enables me to impart on others the art of living freely.
I've been on the Internet since 1982, and exploiting affiliate marketing since 1994. It is the best way to ethically generate income. Most merchants have affiliate programs. Amazon was built on the revenue share business model. When something sells on Amazon, the referring affiliates get paid.
Affiliate programs are a mystery to most. I pull back the curtain in this guide, to show how anyone can generate income with affiliate marketing. Not only do I reveal the recipe, we actually bake the cake too. There are 45 initiatives (affiliate programs) to choose from. Everything is point-and-click.
No technical skills required, nothing to stock nor sell. It's not MLM, crypto nor NFT. There is work involved, but it's all very easy.  If you can follow instructions on a checklist, point and click, you are good to go. There are not even registration forms. Simply login with a social ID, click, share, earn.
The topics are varied and there is something for everyone. All membership sites include forums, virtual meetups, online academy, listing directory and localized map. There is a jobs board, events calendar and marketplace. It's a comprehensive suite of services, dedicated to that specific niche.
We are looking for proactive people to help spread the word about our initiatives. Effective ways for anyone to generate unlimited residual revenue, while at the same time, caring for the world around us. The steadfast road to financial freedom, is doing what you love, and the income will flow freely.
All the initiatives are free to join, and I show you how to earn income first, before contributing as a member yourself. I do not want anyone to spend their own money, but rather from commissions earned. It's like having your own business, and investing profits into expansion. We help you grow.
The purpose of the guide is not to make profits, but to consolidate and explain the 45 initiatives in one easy-to-read publication. Every chapter explains the relevant initiative, with a QR code to scan, and direct link to your personalized action list. It really is just point-and-clicking your way to success.
There is also a printed workbook available, should you need a tangible book and/or inclined to take written notes. You can order it directly from Amazon by searching there for The Art of Living Freely. The workbook does make things more concrete, and/or gift to someone who needs financial help.
Whatever the reason for you being here, it's all destiny. If you share the same values of courteous community, no spam, no hype, no MLM, no donations, and no advertising, we can generate revenue together. I'm delighted to work with proactive people who care. Giving is the best way to receive.
Some people simply sit back and wait for the world to come to them. Others look ahead and see a better financial future. Being content with what you have, is fine. Happiness is relative. However, if you feel that there is more to your life than just existing, do NOT let procrastination hold you back.
.
"Shoot for the moon. If you miss, you will be among the stars anyway!"
"I look forward to working with you!"
.
Herby Olschewski
.

.
"Better to light a candle for one lost dog than to curse the darkness, of man's indifference. Saving just one dog won't change the world, but it surely will change the world for that one dog." – Richard C. Call
.
.
Help make a difference. We will show you how to generate residual revenue in the process. There are 45 initiatives to choose from!
.
The Art of Living Freely is the tip of the iceberg. Bringing to the surface all 45 initiatives. Easy to visualize and put everything into perspective. A solid platform to float your financial future.
Membership Bundle for just

$27

once only!
.
Readership status in The Art of Living Freely website.
Full access to the online version of the publication.
Ability to download the ebook in PDF format.
Ability to read the ebook as a browser flip book.
Ability to download the Kindle and ePub formats.
Access to the online community and discussion forums.
Future updates to the publication contents, in all the formats.
Automatic inclusion in the affiliate program with

50%

commissions.
One Month Membership of ALL

45

initiatives!
See what works for you, and only continue once you generate income.
.
45 x coupons to activate access in all the initiatives.
45 x access to the community discussion forums.
45 x access to the 24/7 virtual meetup rooms.
45 x access to the online academy and courses.
45 x 20 landing pages in all the initiative directories.
45 x 20 listing location pins on all the localized maps.
45 x access to the job boards to post resumés/vacancies.
45 x ability to post events in the various initiative calendars.
45 x deals and discounts in the various initiative market places.
Automatic inclusion in 45 affiliate programs with

20%

commissions.
Instant creation of pre-approved affiliate ID, logos, graphics and QR codes.

No obligation whatsoever.

Only continue with the initiatives that work for you!
.
That's a total value of

45 x £20

=

£900

(Over USD $1000) for just

$27

!
.
This bundle includes access to the online community, and all digital formats* of the publication.
You will receive a zip file containing the ePub, eBook and PDF sheet with 45 coupon codes.
PLEASE NOTE: This purchase does NOT include the printed book as shown in the video above.
* The printed book is available for purchase separately on Amazon.com (Search "The Art of Living Freely").
.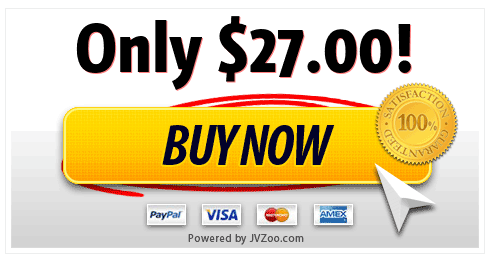 Instant Digital Delivery!
No technical skills needed.

Simply point-and-click easy.

Nothing to buy, stock, nor sell.

Fits in with what you already do.

Join initiatives that appeal to you.

Here are a few examples…
Ubuntu Synergy strives to change the digital status quo!
ZaGenie shows people how to be more productive!
Dissulto helps you burst asunder, and fly. Time to LIVE your life!
Global Village Citizens teaches how to live without geographical boundaries!
NOMADSynergy supports those who travel ~ live ~ work, anywhere!
Heritage Synergy promotes local heritage, arts and culture!
MEALSynergy ensures that everyone has a daily meal!
JOBSynergy helps people find meaningful employment!
HOMESynergy provides shelter for the homeless!
SPORTSynergy encourages people to participate in physical activities!
KIDSynergy propagates better social values for children!
STUDENTSynergy helps students find work while earning income!
RESOURCESynergy harnesses readily available natural resources!
GARDENSynergy promotes the importance of gardens!
TREESynergy helps protect and plant trees!
BEESynergy stresses the importance of bees!
PAWSynergy helps homeless cats and dogs!
Wings4paws flies pets from kill to no-kill shelters!
Lost~Found~Adopt helps reunite pets with owners!
PAWSecondChance speeds up the adoption process!
HOOVESynergy finds sanctuary for horses and donkeys!
ZOOSynergy strives to clear out zoos!
STAYSynergy find homes away from home for members!
CRUISESynergy rewards our members with yacht cruises!
AFFILIATESynergy teaches the principles of affiliate marketing!
iAfma.org helps to keep it fair in revenue share!
We are fostering a courteous community of proactive people who are mastering The Art of Living Freely. A special group of individuals who understand there is no Planet B. We have to take care of this one, and the inhabitants, many who are not as fortunate as we are. Helping those around us while generating residual revenue, for everyone concerned. Part time and/or hustling hard, the reward is to become financially independent. Money makes the world go round. Poverty sucks!
The problem is not everyone knows how to get out of the financial trap. They are looking in all the wrong places. Facebook is finished, and now they want you in the metaverse? Your voice is lost in LinkedIn. How much money do you make from scrolling through Instagram? Did big bank notes fall out of your phone while watching even more mindless TikTok videos? Still staring at your stolen and empty crypto wallet? Wondering where to sell the cool NFT of a pixel owl you own? "To hoo! To hoo!"
.
Consider doing something refreshingly different. Get this bundle and take

45

steps towards a better financial future, by mastering The Art of Living Freely!
.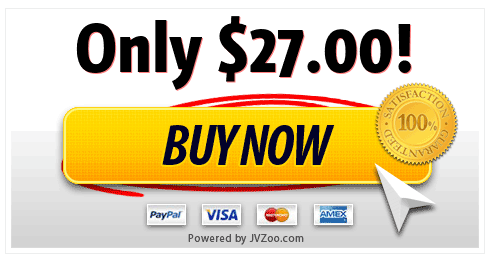 Instant Digital Delivery!
This bundle includes access to the online community, and all digital formats* of the publication.
You will receive a zip file containing the ePub, eBook and PDF sheet with 45 coupon codes.
PLEASE NOTE: This purchase does NOT include the printed book as shown in the video above.
* The printed book is available for purchase separately on Amazon.com (Search "The Art of Living Freely").
DISCLAIMER
The information contained in this presentation and product is for education purposes only. This is information designed to help you understand the specific information covered. It is not an attempt to render tax, legal, or business advice. This is not a business opportunity. How you use the information is entirely up to you. While every effort has been made to accurately represent the information along with my opinions and insights, any claims made or examples given, although believed to be accurate, should not be relied on in any way in making a decision whether or not to purchase.
We have made absolutely every effort to accurately represent this product and it's potential. Despite this there is no guarantee that you will earn any money using the techniques and ideas in these materials. Examples in these materials are not to be interpreted as a promise or guarantee of earnings. Earning potential is entirely dependent on the person using our product, ideas and techniques. We do not purport this as a get rich quick scheme – the techniques are proven but their capacity to generate wealth is based purely on the determination, commitment and willingness of the individual concerned.
As with any business, your results may vary, and will be based on your individual capacity, business experience, expertise, and level of desire. There are no guarantees concerning the level of success you may experience. The testimonials if any and examples used are exceptional results, which do not apply to the average purchaser, and are not intended to represent or guarantee that anyone will achieve the same or similar results. Each individual's success depends on his or her background, dedication, desire and motivation.
There is no assurance that examples of past earnings can be duplicated in the future. We cannot guarantee your future results and/or success. There are some unknown risks in business and on the Internet that we cannot foresee which can reduce results. We are not responsible for your actions.
Materials in our product and our website may contain information that includes or is based upon forward-looking statements within the meaning of the securities litigation reform act of 1995. Forward-looking statements give our expectations or forecasts of future events. You can identify these statements by the fact that they do not relate strictly to historical or current facts. They use words such as 'anticipate', 'estimate', 'expect', 'project', 'intend', 'plan', 'believe' and other words and terms of similar meaning in connection with a description of potential earnings or financial performance.
The use of our information, products and services should be based on your own due diligence and you agree that our company is not liable for any success or failure of your business that is directly or indirectly related to the purchase and use of our information, products and services. As with any business endeavor, there is an inherent risk of loss of capital and there is no guarantee that you will earn any money. It's up to you to decide what level of risk is appropriate for you. If you cannot afford, or will not use, this product, do not buy it. Please read all agreements, notices and disclaimers before purchasing anything.
.